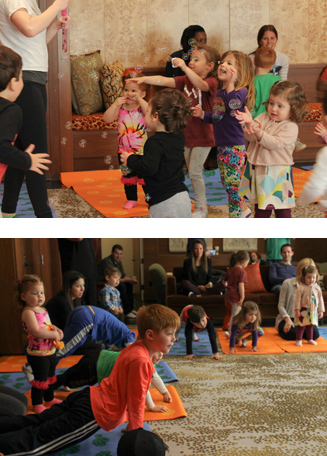 Over the summer we will reserve Friday afternoons for yoga birthday parties in Central Park!
Birthday Parties over the summer will be $150 for up to 10 kids and $10 for each additional child. There may be an added cost for transportation if we need to travel to get to the party. If you would like more information or would like to schedule a summer birthday party call (646) 574-0370
We now offer yoga birthday parties at Sprout San Francisco located on 1375 3rd ave!
We would be happy to provide the entertainment. We can provide 30 min - 1 hour of fun and stimulating yoga activities at your child's next party. Just tell us the theme, the time and the place and we will come with our yoga mats and yoga props to entertain all of your guests! With our yoga games and adventures we will surely liven up your child's birthday party. We will ensure your guests will enjoy age appropriate, hands-on activities which will stimulate both their minds and their bodies. We do birthday parties for kids ages 2-12 so let us know if you would like us to come pose and play on your child's special day.
For additional information please email us at lilyogisnyc@gmail.com.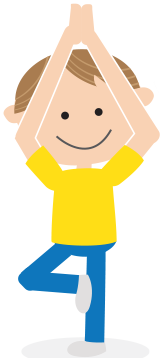 Welcome
Lil Yogi's NYC is a children's yoga and fitness company designed to help children develop better physical awareness...

School Programs
Lil Yogi's NYC offers yoga in the classroom for grades pre-K -12 in schools throughout New York City. We will also come to any Special Needs School to host a yoga class in the classroom or during the Physical Education period.