Interested in taking your child to Lil' Yogis but don't see any classes that work with your schedule?
Gather a group of at least 4 children; pick an apartment, playspace or outdoor location in your neighborhood; and select a few options for your preferred day and 45-minute timeslot. Then, shoot us an email at lilyogisnyc@gmail.com for further information on pricing and details. The minimum commitment for a yoga playgroup is 3 weeks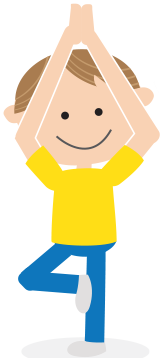 Welcome
Lil' Yogis NYC is a children's yoga and fitness company designed to help children develop better physical awareness...

School Programs
Lil' Yogis NYC offers yoga in the classroom for grades pre-K -12 in schools throughout New York City. We will also come to any Special Needs School to host a yoga class in the classroom or during the Physical Education period.