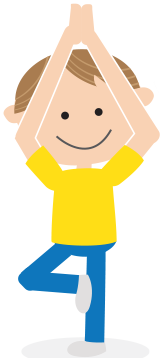 Welcome
Lil Yogi's NYC is a children's yoga and fitness company designed to help children develop better physical awareness...

School Programs
Lil Yogi's NYC offers yoga in the classroom for grades pre-K -12 in schools throughout New York City. We will also come to any Special Needs School to host a yoga class in the classroom or during the Physical Education period.
Lil Yogi's NYC on Twitter

4 hours ago via Twitter
A yoga class a day keeps the doctor away.

Contact Us

General Info
2150 Broadway, Suite 7D
New York, NY 10023
lilyogisnyc@gmail.com